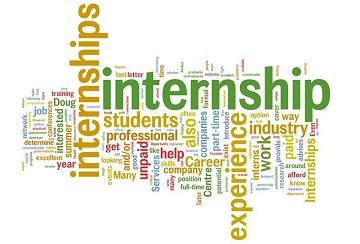 Economic Research Center announces Winter Internship Program
The Economic Research Center (ERC) is pleased to announce its Winter Internship Program. The main aim of this program is to provide an opportunity for students to apply their economic knowledge in practice and to develop their communication, research and professional skills.
Students studying in the last year of bachelor's degree and/or the first and the second year of the Masters are welcome to apply to the ERC Internship Program.
Foreign students can apply to this program, however, they have to cover their own expenses.
This program will start on January 15 and terminated on February 15.This internship is non-paid.
The requirements for the internship positions are the following:
External Relations
 Advanced communication skills
 Advanced writing skills
 High proficiency (reading, writing and oral) in English
 Good knowledge of Microsoft Word, Excel and Power Point
 Ability to participate in teamwork
Students studying in Journalism, International relations, Public policy, Communications and media or Marketing programs are preferred
Research Assistant
Good writing skills
Knowledge of Economic analysis or Statistics or Auditing and accounting
Good knowledge of Microsoft Word, Excel and Power Point
Ability to participate in teamwork
Students studying in Auditing and accounting, Business, State and municipal administration and Statistics programs( SPSS ) are preferred
All applicants should attach the following documents:
• CV
• Motivation Letter ( maximum 1000 word)
• Copy of Student Card
The deadline for application is January 01, 2014
Please send all required documents to: ramil.erc@gmail.com